Posted by Christina Cohen on Nov 18th 2021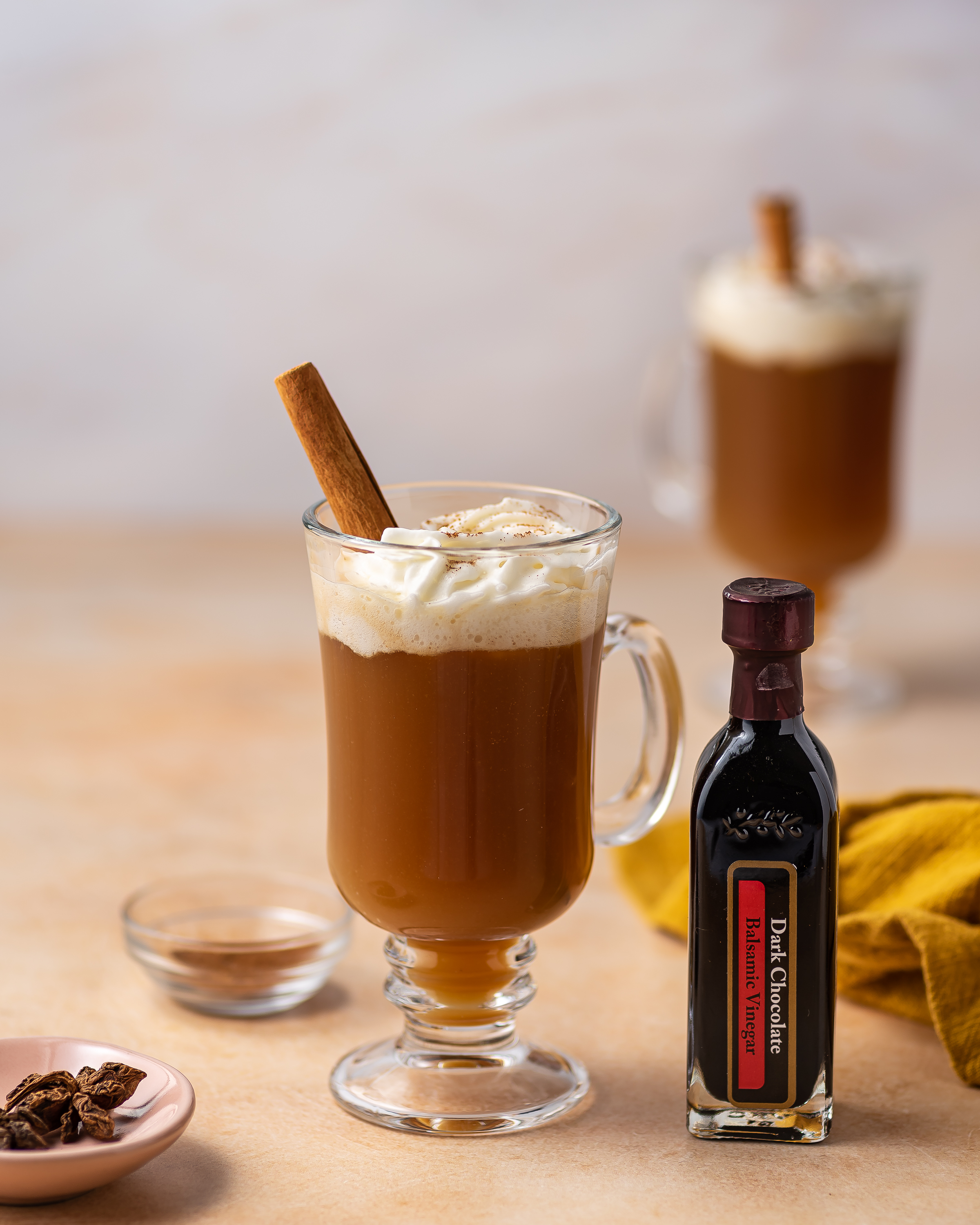 Spiced apple cider
with dark chocolate balsamic vinegar recipe
A tasty and fun-to-make fall mocktail combines the flavors of cider and cinnamon with that of dark chocolate balsamic vinegar to create a delicious drink that everyone will love! It will be the highlight of your next fall gathering!

Prep time: 5 minutes
Cook time: 15 minutes
Yields: 4 servings
Course: Drinks
Ingredients
2 cups apple cider
1 oz dark chocolate balsamic vinegar
1 whole cinnamon stick
4 - 5 whole cloves
1 whole star-anise




Toppings (optional)
1/4 cup whipped cream
dash of ground cinnamon





Instructions
1. In a medium saucepan, add apple cider, dark chocolate balsamic vinegar, cinnamon stick, cloves, star-anise. Bring the mixture to boil and reduce to simmer for up to 15 minutes.
2. Once simmered, remove from heat and strain the mixture to glasses. Top with fresh whipped cream and a sprinkle of ground cinnamon. Serve warm.