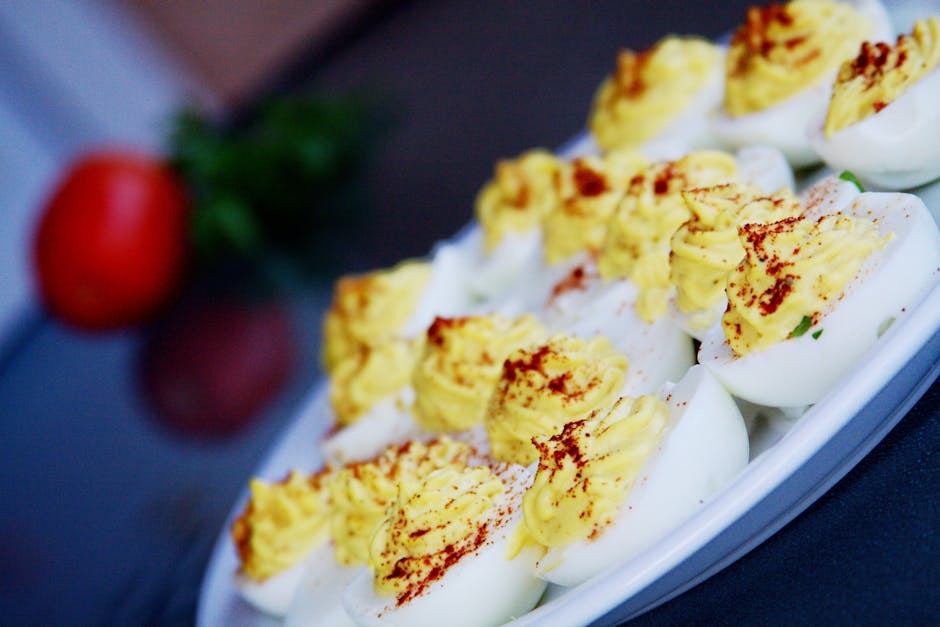 Ingredients:
6 large eggs

3 tablespoons of greek yogurt, 1/4 cup if you prefer it more creamy

1 half to full teaspoon of either Black or White Truffle oil (depends on how strong you want it!)

2 tablespoons of chives, finely chopped

1 tablespoon of garlic powder

Salt and pepper to taste

Preparation:
Place eggs in large sauce pan. Cover with water by one inch, cover with lid and bring water to a boil. Cook until yolks are set, about 6-8 minutes. Once they're done boiling, transfer to a bowl with ice and water to stop the cooking process. Peel the shells off and cut eggs in half lengthwise. Transfer the yolk to a mixing bowl add the greek yogurt, garlic powder, chives, salt, pepper and truffle oil to bowl and mash until smooth. Add yolk mixture in to a ziplock bag or piping bag with the corner snipped off. Place eggs on a dish and squeeze mixture into the eggs evenly. Garnish with paprika or chives.